Healthy Popsicles to Make with Kids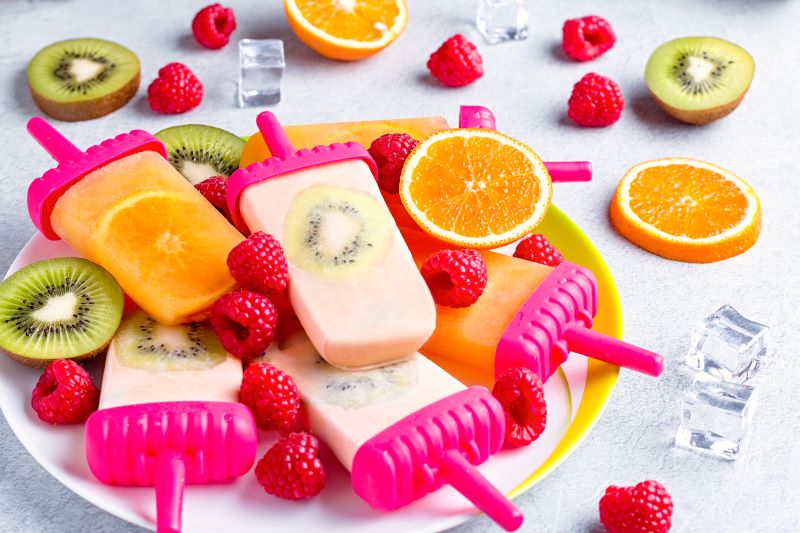 The weather is getting warm and we're all starting to think about frozen treats! Popsicles are a tried and true way to cool down on a hot day. You can make them at home, kids can help, and they can be part of a healthy diet.
The popsicle was invented in 1905 by accident by an 11-year-old boy. He stirred up some soda powder, sugar, and water with a wooden stick. Fortunately for all of us, he forgot his creation and it stayed outside in the cold overnight. In the morning, he enjoyed the very first popsicle.
Now we think of popsicles coming from the frozen food aisle of the grocery store. They're too often filled with high fructose corn syrup, artificial flavors, and colors not found in nature.
It's time for popsicles to get healthy! Homemade popsicles of the past were usually just frozen Kool-Aid, but we can do so much more with this frozen treat. Here are some ideas for making delicious, nutritious popsicles with your kids.
Equipment
You don't need anything fancy; just a blender, molds, and sticks. We like silicone or stainless steel molds as planet-friendly alternatives to plastic. Buy food-grade sticks instead of those designed for arts and crafts. Clear some space in your freezer and you're ready.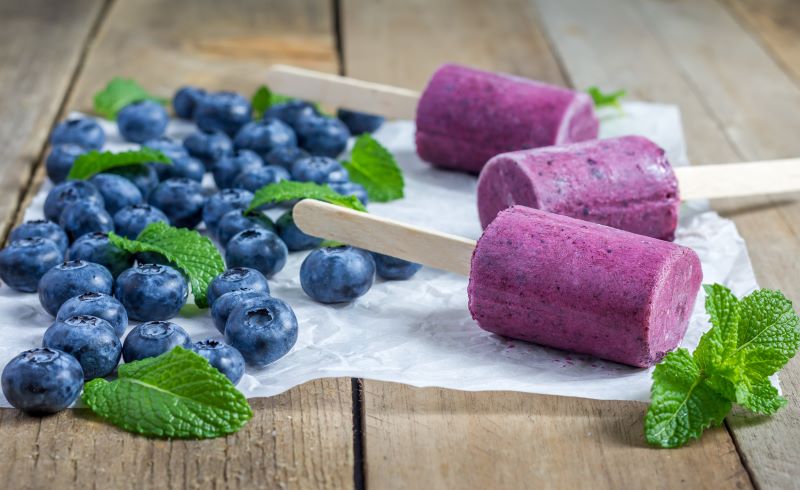 Healthy Ingredients
If you want a classic popsicle, use fresh orange juice and make a treat filled with Vitamin C. No extra sugar required.
Try combining pureed fruit with juice for a great texture. You can use any fruits you like. We love strawberries, blueberries, blackberries, and watermelon. In addition to orange juice, try lemon, guava, or grape juice.
Whole fruit is filled with vitamins, antioxidants, and fiber. Your fruit purees are as nutritious as they are delicious!
Puree your fruit, add juice, and mix. Add some small chunks or strips of fruit for texture. Pour into molds and freeze.
If you find that your popsicles aren't quite sweet enough, add a touch of honey (not for children under the age of two) or maple syrup.
Are you a fan of creamy popsicles? Add some yogurt to your mix. It gives your treats a nice boost of protein and probiotics. You can add flavor and creaminess with coconut milk. Toss a banana into your puree and get some potassium with your creamy texture.
Here are a few recipes to get you started on your homemade popsicle adventure.
Strawberry Watermelon Popsicles from One Lovely Life
Choose from one to seven layers for these Rainbow Popsicles from The First Year
Raspberry Creamsicles from Sarah Remmer