Packing a Healthy Picnic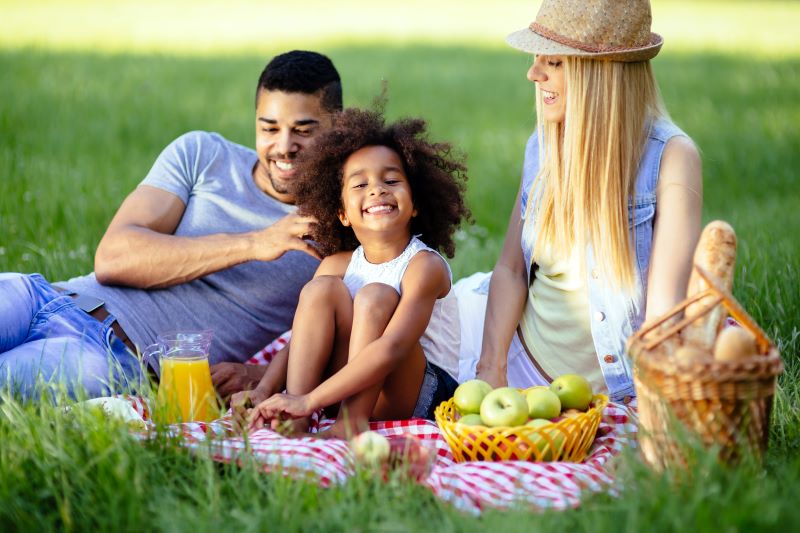 What's better on a beautiful day than a picnic with your kids? All you need is a nice, shady spot with plenty of room to play and you're set for a fun family outing.
Packing a fun picnic with your miniature chefs is part of the experience and can increase their willingness to consume healthy options! In addition to your family favorites, we've prepared a few options to get the food and fun in the sun started.
Tuck a few of our favorites into your picnic basket to keep everyone full and happy.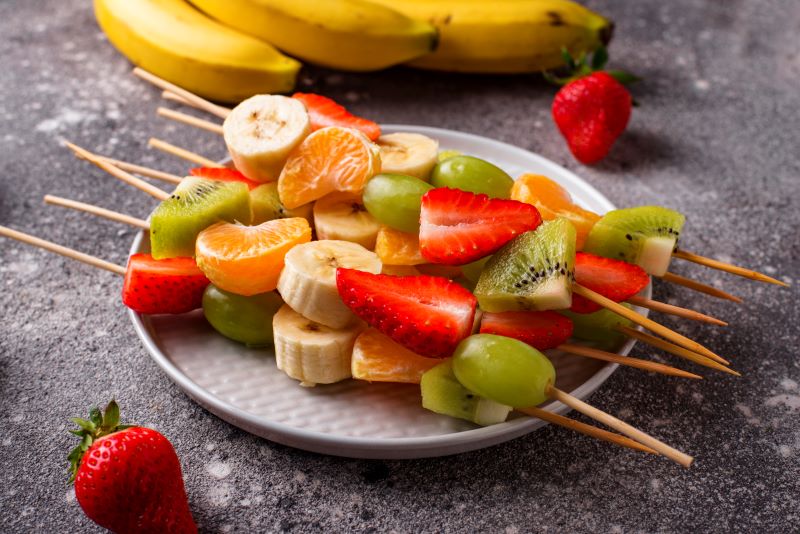 Fruits and Veggies
It's all about presentation. Try making fruit skewers. Kids love food on a stick, and you can use their favorite fruits. Pushing the fruit off the skewer into a bowl before eating is one of the best parts!
You can make a simple fruit skewer with strawberries, blueberries, melon, kiwi, peaches, and other seasonal favorites. If your family is a little more adventurous or you'd like to make something for the adults in the family, try this recipe for Caprese Skewers from Eat This, Not That! Adding some veggies, cheese, herbs, and tangy balsamic vinegar makes this recipe a winner.
You can also pack delicious dips for raw fruits and veggies. We've talked before about the wonders of hummus. It goes great with all sorts of veggies, from carrot sticks to bell pepper slices. Other kid-friendly dipping options include salsa and herbed yogurt. Arrange your fruits and veggies for dipping in a muffin tin instead of on a tray. Everything at a picnic needs to be tip-resistant!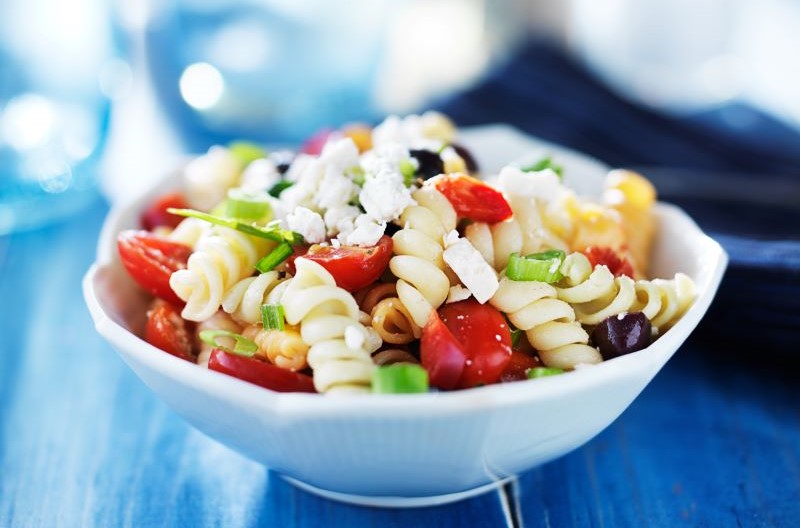 Salads
Use fun, kid-friendly shaped pasta, and pack it full of fresh veggies like bell peppers, broccoli, and cherry tomatoes. Add some chickpeas and a little feta cheese if you like.
Cold pasta salads taste great with a light dressing. Try like this vinaigrette from Julie Blanner. Bring bowls for serving to minimize spills.
Snacks
Try healthier versions of traditional favorites. If your family loves chips, try baked versions. If you're feeling ambitious you can make your own baked potato chips with this recipe from Taste of Home.
Pump up the nutrition in your chocolate chip cookies by using whole grains. This recipe from Better Homes and Gardens features whole wheat flour, rolled oats, barley flour, oat bran, and wheat bran. This recipe calls for walnuts, but nut-free families can simply leave them out.