Healthy Snacks to Make with Kids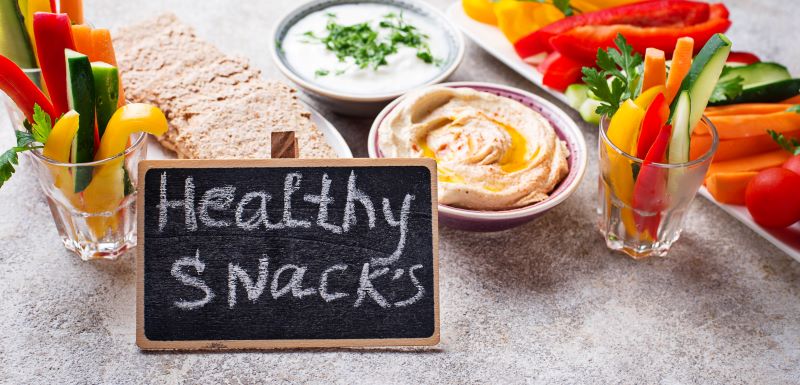 Many of us are trying to make healthy food choices after all the treats and goodies during the holidays. It's also the time of year when the weather can limit outdoor playtime. So what's the solution? Making delicious, healthy snacks with the kids!
Making homemade snacks doesn't have to be complicated or time-consuming. Use food that you already have on hand and give your little chefs the opportunity to participate.
Start with a classic. Everyone loves hot chocolate on a chilly day. You can use a mix or make your own. Have your little ones help with the dry ingredients while you handle the stove or microwave.
To boost the nutrition in your hot chocolate, try an add-in. Cinnamon is a kid-friendly spice with lots of anti-oxidants. A little maca powder will add depth to the flavor of your drink as well as fiber, vitamins, and minerals.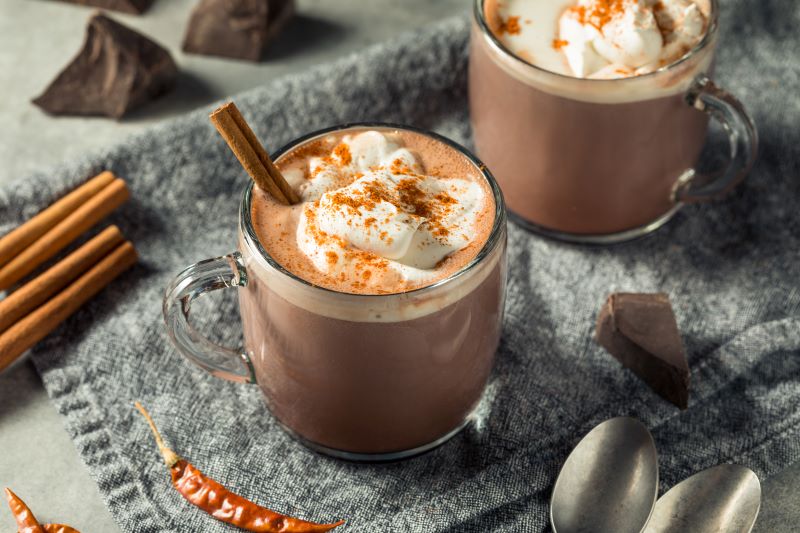 You can even try adding a pinch of cayenne to your hot chocolate. It gives the creamy drink a little kick of flavor and may improve digestion and clear congestion.
If you're making your own hot chocolate, try using raw cacao powder. It will need some extra sweetening, but is packed with anti-oxidants, fiber, iron, potassium, and magnesium. It even has a good amount of protein.
Not sure where to start with homemade hot chocolate? Here are some recipes from Allrecipes to inspire you.
One of our favorite ways to pack nutrition into snacks is by making hummus. This kid-friendly Middle Eastern dip can be flavored with roasted red peppers, spinach, or sweet potatoes. Use fresh fruit and veggies or pita chips for dipping.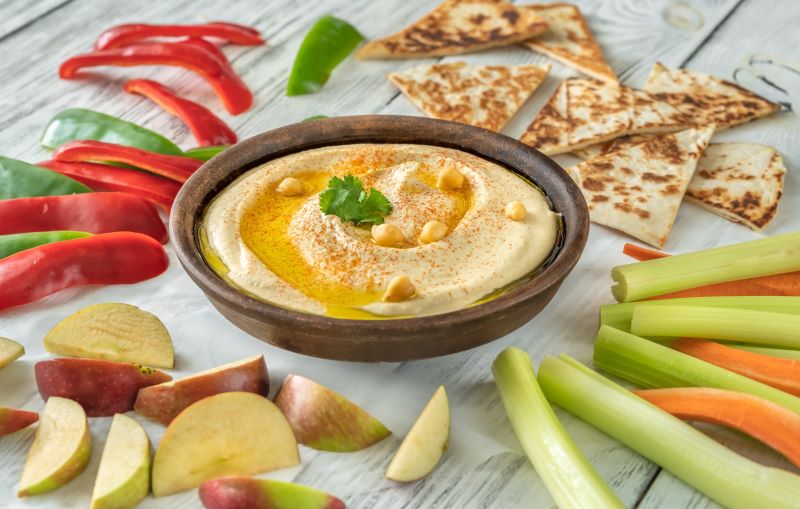 Most hummus recipes are quick and easy. Little ones can help measure and gather ingredients. Older kids can help add ingredients to the food processor. Teenagers might surprise you and come up with ingenious recipes of their own.
Time in the kitchen is time well spent. Your kids will enjoy the time together and when they're old enough, they can start cooking healthy snacks for you!